Detox Tea: Herbal Blend to Support Pre-Conception Detoxification
$30.00
$25.00
You save:

$5.00 USD

(16.67%)
Detox Tea: Herbal Blend to Support Pre-Conception Detoxification
$30.00
$25.00
You save:

$5.00 USD

(16.67%)
Product Description
Info

Shipping & ❤️.

Ingredients
Description
Even the most eco-conscious of us inevitably faces environmental toxins, and our liver takes the brunt of the impact.  Because our fertility is a reflection of our overall health, and because our reproductive organs and hormones are seriously affected by environmental toxins, it is essential to support the liver when trying to get pregnant.  

Detox Tea is a tasty but effective herbal blend that both cleanses the liver and encourages your blood to detoxify the waste that the liver releases, so that you don't suffer from a "detox reaction."
I recommend drinking this tea for at least a month before trying to conceive, but it's fine to drink while you're trying. Drink alone, or in combination with the Wisdom of the Womb Fertility Teas. (For example, a cup of Detox Tea in the AM and late afternoon, a cup of B*tch's Brew Tea late morning and before bed)
You can explore some of our bundles to see the different ways Detox Tea is recommended in conjunction with other teas, such as the PCOS Bundle, the Ovulation Support Bundle and Moon Mama Fertility Tea Bundle.
HOW TO PREPARE YOUR TEA

Add 1 Tbsp. herbal blend to a tea infuser or French press.
Pour boiling water over the herbs and infuse for 5-15 minutes. Herbs may steep longer than 15 minutes for a stronger infusion.
Remove infuser or strain herbs and enjoy your tea warm, at least 2 cups per day.
You may add a bit of honey or sweetener as desired.
Discontinue use when you have a positive pregnancy test.
5 oz. Loose Leaf contains approximately 25 servings

For tips on how to cycle Detox Tea with our other teas, you can check out our Tea schedule, as well as our PCOS bundle & Moon Mama Fertility Tea Bundle.
Shipping & ❤️.
✨ When will my order ship?
Once an order is placed we typically ship within 1 business day. The delivery time is typically 2-3 business days, but can be longer depending on location and circumstances.

❤️ Truth, Love, Trust & Support 'Baby Dust' Promise...
"This is my life's work and I promise to always love, honor and support you on your journey towards having a beautiful healthy baby."

-Ariele Myers 🌕
Licensed Acupuncturist, Board Certified Herbalist, and Fertility Specialist.
Ingredients
Organic Ingredients:
Milk Thistle, Red Clover Flowers, Peppermint, Dandelion, Lemon Balm, Nettle Leaf, Yellow Dock, Dang Gui, Honey Crystals, Dried Blueberries
Customer Reviews
Write a Review
Ask a Question
05/24/2022
Demoye'

United States
We absolutely LOVE the tea!
I used the Fertile Wellness Bundle & added fertile moon. My fiancé used the Male Fertility Bundle as well. We absolutely LOVE the tea feels good going in & taste great. I let it set for at least 15mins making sure it's dark. I also changed my diet..it was needed lol but I cut out sugar & kept that to once a week & carbs & Light exercises. I like to believe getting your body healthy & clean first does all the work for being results.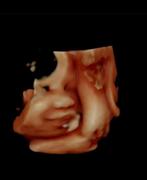 05/21/2022
Meechie

United States
Your teas actually worked for me in less than one cycle!
Hello, I just want to say that your teas have actually worked for me and in less than one cycle! I first started with the detox tea and drank that 2 times a day for only 10 days. I then started on the b-brew tea and wasn't really consistent, once my cycle was done I then started the fertile mama tea which I maybe drank for about 6 days 2 times a day. I was discouraged because I've been trying since I had my first child 11 years ago and was never successful no matter what I have tried so I started to give up. The day after Mother's Day I finally got my positive! I will be 6 weeks on Friday and I can't wait for my first prenatal appointment. Thank you so much for creating such a wonderful product that has helped many women that were struggling to conceive. I'm still in shock that I'm actually pregnant and can't wait to see my baby so I can put my mind at ease that everything is ok!
05/20/2022
Mary

United States
First ever positive in 6 years!!
We just had our anatomy scan and baby is growing perfectly. I'm so grateful. My husband and I were TTC for almost 6 years, we had a diagnosis of low ***** count. We went through two IUI's and two IVF cycles which ended with no viable embryos. A couple months after our second IVF cycle, I got pregnant naturally. My first ever positive test in 6 years. I never ever thought this day would come and I'm still in shock and haven't fully accepted it. But I'm so grateful, and I wanted to share this hope with you all. I had the teas on and off, but the cycle I got pregnant, I was drinking A LOT of detox tea (honestly mostly bc I found a fancy new tea pot and it made it a fun ritual. I thought my period was coming bc my boobs were so sore for two weeks, and I continued to drink the detox thinking my period would come soon. It never did, and I can't explain the shock of that positive pregnancy test. I looked in the mirror, literally saying to myself out loud "WHAT?!" For at least 15 minutes. That cycle, I also took a few baths with the WOTW soaks.
05/16/2022
M

United States
blessed us with this angel due in end of May.
After 7 years of trying everything and almost loosing all hope, we did the Detox, Fértil Mama for me and morning Rooster for him. Withing two months I was pregnant and lost it, but we kept on drinking the teas and God came through two months later and blessed us with this angel due in end of May. I'm 36 and never pregnant before, but suffered from PCOS. THANK YOU SOOOOOO MUCH FOR ALL YOU DO! After 7years of trying everything the doctors gave us, my weight loss surgery to regulate me and pretty much giving up on trying; we decided to leave all of that medicine ish and give your teas a try. I bought the detox, the rooster tea for me and fértil mama for me. We both did the detox back in March 2021 and then our teas after that. He was consistent with his, but I wasn't nevertheless we started trying again beginning of June and got pregnant be September.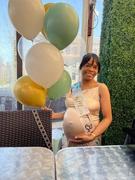 05/10/2022
Briar

United States
Due In January!!
My husband and I have been trying since November with zero luck. Him have I have been drinking Morning Rooster, Detox & Fertile Mama tea religiously for about a month and a half. I am now 5 1/2 weeks pregnant. I am so thankful for this tea and this company for being able to make our dreams come true.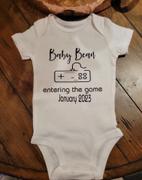 05/10/2022
Angie

United States
44 and pregnant!
Yes, I turned 44 in Dec 2021, started the fertile wellness bundle that month, got pregnant on my second ovulation cycle, currently 19 weeks along. This is after two miscarriages in 2020 and no luck in 2021.
05/10/2022
Zamara

United States
41 and pregnant!!
I'm 41 years old and I'm seven months pregnant. I was using the fertile momma and detox tea for four months.
05/06/2022
Kisha

United States
thank you again
We are in the final weeks of waiting to meet our little guy. Just received our maternity photos back, and I'm in awe. I just want to say thank you again to you and your products for helping us make this all possible.
04/25/2022
Erin

United States
thirteen weeks today!
..thirteen weeks today! hope you enjoy our announcement photos & combo gender reveal (peep how the garland changes!). ever grateful for y'all and for the incredible gift of your teas, as I have shared before it was really the only thing that we added/changed & made all the difference in bringing this gift to us! lil barn baby girl, this october! xoxo
04/18/2022
Jenna

United States
Today I got a positive
Hey! After 2 years of trying and two miscarriages . Today I got a positive . I barely made it through half of the detox and fertile tea. What can I take while pregnant to hopefully encourage the pregnancy to stay. Thank you! Jenna