Detox Tea: Herbal Blend to Support Pre-Conception Detoxification
$35.00
$30.00
You save:

$5.00 USD

(14.29%)
Detox Tea: Herbal Blend to Support Pre-Conception Detoxification
$35.00
$30.00
You save:

$5.00 USD

(14.29%)
Product Description
Info

Ingredients

Shipping + ❤️
Description
Even the most eco-conscious of us inevitably faces environmental toxins, and our liver takes the brunt of the impact.  Because our fertility is a reflection of our overall health, and because our reproductive organs and hormones are seriously affected by environmental toxins, it is essential to support the liver when trying to get pregnant.  

Detox Tea is a tasty but effective herbal blend that both cleanses the liver and encourages your blood to detoxify the waste that the liver releases, so that you don't suffer from a "detox reaction."
I recommend drinking this tea for at least a month before trying to conceive, but it's fine to drink while you're trying. Drink alone, or in combination with the Wisdom of the Womb Fertility Teas. (For example, a cup of Detox Tea in the AM and late afternoon, a cup of B*tch's Brew Tea late morning and before bed)
You can explore some of our bundles to see the different ways Detox Tea is recommended in conjunction with other teas, such as the PCOS Bundle, the Ovulation Support Bundle and Moon Mama Fertility Tea Bundle.
HOW TO PREPARE YOUR TEA

Add 1 Tbsp. herbal blend to a tea infuser or French press.
Pour boiling water over the herbs and infuse for 5-15 minutes. Herbs may steep longer than 15 minutes for a stronger infusion.
Remove infuser or strain herbs and enjoy your tea warm, at least 2 cups per day.
You may add a bit of honey or sweetener as desired.
Discontinue use when you have a positive pregnancy test.
5 oz. Loose Leaf contains approximately 25 servings

For tips on how to cycle Detox Tea with our other teas, you can check out our Tea schedule, as well as our PCOS bundle & Moon Mama Fertility Tea Bundle.
Ingredients
Organic Ingredients:
Milk Thistle, Red Clover Flowers, Peppermint, Dandelion, Lemon Balm, Nettle Leaf, Yellow Dock, Dang Gui, Honey Crystals, Dried Blueberries
Shipping + ❤️
✨ When will my order ship?
Once an order is placed we typically ship within 1 business day. The delivery time is typically 2-3 business days, but can be longer depending on location and circumstances.

❤️ Truth, Love, Trust & Support 'Baby Dust' Promise...
"This is my life's work and I promise to always love, honor and support you on your journey towards having a beautiful healthy baby."

-Ariele Myers 🌕
Licensed Acupuncturist, Board Certified Herbalist, and Fertility Specialist.
Customer Reviews
Write a Review
Ask a Question
11/17/2022
Charisse W.

United States
Detox tea
I think it's a great product although I think it changed my cycle because I went on 57 days without a period and my test was negative and now again it's been 47days and I have no period but my pregnancy test results is negative
10/03/2022
Jessica

United States
Successful after 8 years!
Hi. I'll be 42 next month and I purchased your detox and herbal teas to try to conceive after being unsuccessful for 8 years and having irregular cycles. After doing the detox for the 1st month and then teas and bath the second month I got my positive test today. Thank you!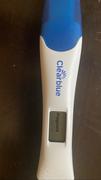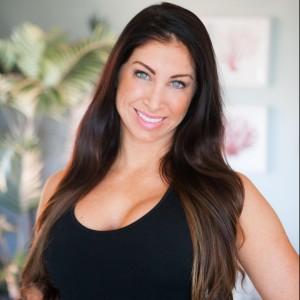 C
08/09/2022
Christin

United States
A true Rainbow Baby!
I purchased your bundle to start in December 2021 just to "test" the taste, as I'm particular with the flavor of teas. I enjoyed your teas and purchased more to make a commitment for 2022. In January 2022, I had another positive test but unfortunately another early miscarriage. Yet, another pregnancy for me was a big step forward in this journey! I didn't let my hopes down and continued to drink just the detox tea after the miscarriage. However, my period never came! I became pregnant again, immediately. A true rainbow baby. I am nearly 27 weeks, and baby is healthy and due Nov 4th. We are so excited, thank you for sharing your gift!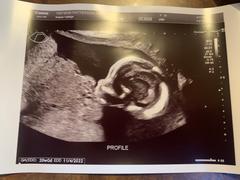 07/19/2022
Fana

United States
You are a goddess!
Ladies, after drinking the detox tea alone for a month, I am pregnant after trying with PCOS. Thank you soo much Wisdom of the Womb. You are a goddess. Now I will switch to Blissful Mama for a healthier pregnancy.
07/16/2022
JV

United States
Pregnant after 3 years
After 3 years of trying, 3 failed IUIs with injectables, one year of weekly acupuncture sessions, weekly massages for 4 months; I drank the detox tea for 2 weeks, & I was SOOOO surprised to get my first ever pregnancy test at the age of 39!! Praying for a healthy baby & pregnancy. Thank you so so so much! I am forever in your debt.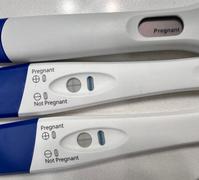 07/07/2022
AR

United States
One month into your teas and I was ovulating on time with no meds!
Thank you ♥️ a friend reached out to me a few months ago and recommended I start following your social media platforms (please don't ever let the haters bring you down!!). I started reading your blogs and following your recommendations (started acupuncture, went gluten and dairy free, started doing fertility yoga, etc.). One month into your teas and I was ovulating on time with no meds! And so many of my PCOS symptoms were fine. Granted this cycle I got pregnant I was put back on letrozole but I knew my body was ready this time (my last 3 chemicals were all medicated cycles). So again, thank you thank you thank you! I've recommended you to a few friends and will continue to do so.
07/07/2022
HP

United States
And that's it the next cycle I was surprised and happy
Hi Ariel, I got my positive pregnancy test two months back after drinking your teas. I started with detox tea for 10 days and then was using fertile moon and fertile mama drank for less than a month.My husband also was drinking rooster tea … I had used your detox bath soak once while I was using detox tea. And that's it the next cycle I was surprised and happy Thank you for the teas and will definitely recommend to my friends.❤️
07/02/2022
Lynn T.

United States
Detox Tea
It helped to regulate my period.
07/02/2022
James a.

United States
Cannot believe how effective this is!!
I don't normally leave reviews, but I can't say enough good things about this tea! I was very unbalanced after two back to back miscarriages, and my cycles were wildly unpredictable. I started drinking the detox tea, and after a month returned to a regular cycle. I then started the other teas from Wisdom of the Womb, and after another month ended up pregnant! Almost out of the first trimester, and very happy! Thank you!
06/28/2022
Nikki

Greece
two month old beautiful daughter
Good afternoon due to me taking your tea I now have a 2-month-old a beautiful daughter. I am breastfeeding but want to know what teas I can be drinking to help me possibly get pregnant again as I do have PCOS and fibroids in my uterus