Fertile Mama Tea: Herbal Blend to Support Follicular Development
Fertile Mama Tea: Herbal Blend to Support Follicular Development
Product Description
Info

Shipping & ❤️.

Ingredients
Description
Fertile Mama is a highly effective blend that supports the female reproductive system, especially for those looking to increase fertility and become pregnant. Rich in calcium and magnesium, it strengthens the uterus, balances hormones, soothes and cleanses the liver, promotes circulations and tonifies the blood.  
Fertile Mama can be taken throughout the entire menstrual cycle, but is especially supportive when taking during the Yin Phase, or cycle days 5-12. It nourishes the body's yin, supports healthy follicular development, as well as the later thickening of the uterine lining.
Not intended for pregnant women.
5 oz. Loose Leaf contains approximately 50 servings
HOW TO PREPARE YOUR TEA

Add 1 Tbsp. herbal blend to a tea infuser or French press.
Pour boiling water over the herbs and infuse for 5-15 minutes. Herbs may steep longer than 15 minutes for a stronger infusion.
Remove infuser or strain herbs and enjoy your tea warm, at least 2 cups per day.
You may add a bit of honey or sweetener as desired.
View Testimonials and Reviews from other Wisdom of the Womb Customers here.

Shipping & ❤️.
✨ When will my order ship?
Once an order is placed we typically ship within 1 business day. The delivery time is typically 2-3 business days, but can be longer depending on location and circumstances.

❤️ Truth, Love, Trust & Support 'Baby Dust' Promise...
"This is my life's work and I promise to always love, honor and support you on your journey towards having a beautiful healthy baby."

-Ariele Myers 🌕
Licensed Acupuncturist, Board Certified Herbalist, and Fertility Specialist.
Ingredients
Organic Ingredients:
Raspberry Leaf, Nettle Leaf, Red Clover Flowers, Peppermint, Lemon Balm, Lady's Mantle, Black Cohosh, Dang Gui, Passion Flower, Ginger, Dried Pomegranate, Goji Berries
Customer Reviews
01/17/2022
Abby

United States
a blessing from above
I must say the fertile Mama tea, is definitely a blessing from above I started drinking the fertile Mama tea in the very next day my period started my whole life from the age I was 12 which I'm 34 now I have had very serious cramps to where I had to take pills every 3 hours almost. Ever since I started drinking the tea I have not experienced any cramps I have not taken one prescription yes my menstrual is heavier and I'm plotting more but I think it has something to do with the key working itself out, I have not wound up pregnant yet but hopefully my next comment I will be thanking you Ariel once again for my blessing
First time
This is my second week of drinking the fertile Mama tea, I also started drinking the fertile moon tea as well. Not pregnant yet but hopefully My merical happens, I did skip My period but I'm waiting for a week to take a test cause I've had this happen before. The tea is really good and definitely relaxes me. Thank you for the tea and hopefully I get pregnant soon.
01/10/2022
Kimberlyn

United States
01/07/2022
Kercia w.

United States
Nothing yet
I haven't got pregnant yet still drinking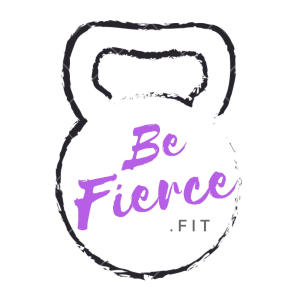 J
01/06/2022
Juliana

United States
I'm forever grateful!!!! Currently 11 weeks, due in July :)
HI Ariele! After 10 months of trying, and only drinking your Fertile Mama tea for only one cycle, we got pregnant!!! Thank you for sharing all your wisdom and making amazing products. I'm forever grateful!!!! Currently 11 weeks, due in July :) I wondered if you have a referral program? I will tell the WORLD about these products and have a great instagram following super invested in my fertility journey. Just figured I'd ask!