B*tch's Brew Tea: Herbal Blend for Menstrual Support
$30.00
$25.00
You save:

$5.00 USD

(16.67%)
B*tch's Brew Tea: Herbal Blend for Menstrual Support
$30.00
$25.00
You save:

$5.00 USD

(16.67%)
Product Description
Info

Ingredients

Shipping + ❤️
Description
This herbal blend supports uterine health, strengthens the liver, balances hormones, encourages healthy blood flow to reduce cramping and relieves stress and anxiety.
Beneficial for any woman who experiences cramping or emotional imbalance before or during her blood phase, as well as women with endometriosis, fibroids or adenomyosis. 
For fertility support, begin drinking on Cycle Day 1 and drink throughout the blood phase (5-7 days).
To reduce PMS and cramping or pre-period insomnia, anxiety, breast tenderness and more, begin drinking this hormone-balancing blend 10 days before your period is expected, or enjoy throughout the entire cycle (the whole month).
If you'd like a better understanding on how to cycle with the other teas, view the tea schedule below, or check out our Endometriosis/Fibroid Bundle, PMS Support Bundle, Post-Miscarriage Bundle and Fertile Wellness Bundle. 
5 oz. Loose Leaf contains approximately 35 servings
HOW TO PREPARE YOUR TEA

Add 1 Tbsp. herbal blend to a tea infuser or French press.
Pour boiling water over the herbs and infuse for 5-15 minutes. Herbs may steep longer than 15 minutes for a stronger infusion.
Remove infuser or strain herbs and enjoy your tea warm, at least 2 cups per day.
You may add a bit of honey or sweetener as desired.
Ingredients
Organic Ingredients:
Orange Peel, Ginger, Raspberry Leaf, Nettle Leaf, Lemon Balm, Milk Thistle, Lady's Mantle, Honey Crystals, Red Clover Flowers, Skullcap, Yellow Dock, Borage Leaf, Passion Flower, Yarrow Flower, Dang Gui, Black Cohosh, Wild Yam Root, Chaste Tree Berry
Shipping + ❤️
✨ When will my order ship?
Once an order is placed we typically ship within 1 business day. The delivery time is typically 2-3 business days, but can be longer depending on location and circumstances.

❤️ Truth, Love, Trust & Support 'Baby Dust' Promise...
"This is my life's work and I promise to always love, honor and support you on your journey towards having a beautiful healthy baby."

-Ariele Myers 🌕
Licensed Acupuncturist, Board Certified Herbalist, and Fertility Specialist.
Customer Reviews
Write a Review
Ask a Question
06/28/2022
Nikki B.

Greece
two month old beautiful daughter
Good afternoon due to me taking your tea I now have a 2-month-old a beautiful daughter. I am breastfeeding but want to know what teas I can be drinking to help me possibly get pregnant again as I do have PCOS and fibroids in my uterus
06/28/2022
Veronica

United States
These teas are a miracle
I have to say that these teas are a miracle. My hormones have been out of sync. I was diagnosed with hyperactive thyroid. My period was stop coming for months. Once I started on the tea my period bécame regular again. I feel amazing full of energy and back on track. These teas are truly amazing
06/22/2022
Jean

Greece
Real Talk: B*tch's Brew Tea
I want to share with you my experience and also one of my daughter's experiences. Mine, until I drank you tea for 2 mo this during my mense I had extreme pain with my legs especially the varicose veins and headaches. My first day was always a just leave me alone day and it lasted 24 hrs to 48 hrs. 2 ****** of drinking the B*tches Brew took all that away. My eldest daughter has had horrible, headache, vomiting, heavy bleeding and nausea for 2 to 3 days of her ****** for years. Until she began drinking your tea. She has discovered that she does need to drink at least 2 to 3 cups a day though.
06/07/2022
Sandra

United States
2 years of trying
OMG! I have been trying for 2 years and no luck at all. Ordered the bitc*es brew tea and drank 2-3cups a day. Did the moxa, the castor oil packs with the womb massage and the womb warming oil and the mermaid bath soak. Not even a full month after starting and I got my POSITIVE pregnancy test this morning, my period never came. I'm in shock and so happy. Please continue what you do, you do an amazing job! I'm a true believer and will order the blissful mama bundle. Thank you
06/07/2022
Eva

United States
I'm so grateful I've found these products
This is the second time I have ordered from WOTW. I have been drinking B*tch's Brew for almost two months 1-2 times a day. My cycles are much better than ever in 28 years of menstruations. Minimal cramping if any. Enough energy to continue with light exercise. Less of an emotional roller coaster leading up to the start of a cycle. Less headaches and dizziness during my cycle. Almost no more clots with dark old blood. Less back and body aches. Less cravings. And, most importantly, I no longer dread my amazing life force cycle. I'm so grateful I've found these products accompanied by an outstanding team of women who strive to help, hold hope and offer genuine support. I plan on happily continuing B's Brew tea until I am ready to switch to Blissful Mama tea with a BFP. ❤️❤️
05/30/2022
Linda

United States
WOTW Baby Girl #2!
We did our gender reveal on Sunday and we're having another baby girl September 2022! Thanks to b*tches brew tea this time around.
05/26/2022
SMcbean

United States
B*tchs Brew Tea stopped the cramps!!!!!!
I started using the fertile bundle after my period on the 13th of May… my period was ammmmmazing this month!!! Why??? This tea!! I've been pretty normal with periods every 28 days but, the PAIN was incredibly increasing over the years. This tea I drank for 7 days only… left me with no cramps , no bloating, just from the first cup!!!! I loveee this tea..hate that I didn't know about the teas sooner.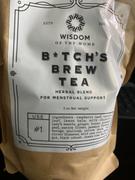 05/24/2022
Demoye'

United States
We absolutely LOVE the tea!
I used the Fertile Wellness Bundle & added fertile moon. My fiancé used the Male Fertility Bundle as well. We absolutely LOVE the tea feels good going in & taste great. I let it set for at least 15mins making sure it's dark. I also changed my diet..it was needed lol but I cut out sugar & kept that to once a week & carbs & Light exercises. I like to believe getting your body healthy & clean first does all the work for being results.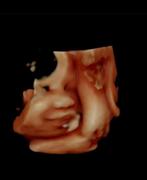 05/21/2022
Meechie

United States
Your teas actually worked for me in less than one cycle!
Hello, I just want to say that your teas have actually worked for me and in less than one cycle! I first started with the detox tea and drank that 2 times a day for only 10 days. I then started on the b-brew tea and wasn't really consistent, once my cycle was done I then started the fertile mama tea which I maybe drank for about 6 days 2 times a day. I was discouraged because I've been trying since I had my first child 11 years ago and was never successful no matter what I have tried so I started to give up. The day after Mother's Day I finally got my positive! I will be 6 weeks on Friday and I can't wait for my first prenatal appointment. Thank you so much for creating such a wonderful product that has helped many women that were struggling to conceive. I'm still in shock that I'm actually pregnant and can't wait to see my baby so I can put my mind at ease that everything is ok!
05/12/2022
Yves

United States
Tried and true
******* Brew is tried and true, I can tell the difference if I don't drink the tea before my cycle. I recommend to all! Im not trying to get pregnant at the moment but I have Fertile MaMa tea on deck for when I'm ready.