B*tch's Brew Tea: Herbal Blend for Menstrual Support
$35.00
$30.00
You save:

$5.00 USD

(14.29%)
B*tch's Brew Tea: Herbal Blend for Menstrual Support
$35.00
$30.00
You save:

$5.00 USD

(14.29%)
Product Description
Info

Ingredients

Shipping + ❤️
Description
This herbal blend supports uterine health, strengthens the liver, balances hormones, encourages healthy blood flow to reduce cramping and relieves stress and anxiety.
Beneficial for any woman who experiences cramping or emotional imbalance before or during her blood phase, as well as women with endometriosis, fibroids or adenomyosis. 
For fertility support, begin drinking on Cycle Day 1 and drink throughout the blood phase (5-7 days).
To reduce PMS and cramping or pre-period insomnia, anxiety, breast tenderness and more, begin drinking this hormone-balancing blend 10 days before your period is expected, or enjoy throughout the entire cycle (the whole month).
If you'd like a better understanding on how to cycle with the other teas, view the tea schedule below, or check out our Endometriosis/Fibroid Bundle, PMS Support Bundle, Post-Miscarriage Bundle and Fertile Wellness Bundle. 
5 oz. Loose Leaf contains approximately 35 servings
HOW TO PREPARE YOUR TEA

Add 1 Tbsp. herbal blend to a tea infuser or French press.
Pour boiling water over the herbs and infuse for 5-15 minutes. Herbs may steep longer than 15 minutes for a stronger infusion.
Remove infuser or strain herbs and enjoy your tea warm, at least 2 cups per day.
You may add a bit of honey or sweetener as desired.
Ingredients
Organic Ingredients:
Orange Peel, Ginger, Raspberry Leaf, Nettle Leaf, Lemon Balm, Milk Thistle, Lady's Mantle, Honey Crystals, Red Clover Flowers, Skullcap, Yellow Dock, Borage Leaf, Passion Flower, Yarrow Flower, Dang Gui, Black Cohosh, Wild Yam Root, Chaste Tree Berry
Shipping + ❤️
✨ When will my order ship?
Once an order is placed we typically ship within 1 business day. The delivery time is typically 2-3 business days, but can be longer depending on location and circumstances.

❤️ Truth, Love, Trust & Support 'Baby Dust' Promise...
"This is my life's work and I promise to always love, honor and support you on your journey towards having a beautiful healthy baby."

-Ariele Myers 🌕
Licensed Acupuncturist, Board Certified Herbalist, and Fertility Specialist.
Customer Reviews
Write a Review
Ask a Question
11/15/2022
Alanna

United States
Surpassed my expectations by far!
I ordered this not for fertility purposes, but for *** and period symptoms relief. It has surpassed my expectations by far! I usually have all the symptoms and they are intense. I've been drinking this tea twice a day for about 4 days now and I feel better than I usually feel any other time of the month. I'm just waiting for B*tches Brew to be in stock again and I will be placing another order. Thank you!!!
11/10/2022
Holly H.

United States
Regulated bloodphase
Since drinking the b*brew regularly for over a year now my periods are consistent and on schedule with absolutely zero cramping and clots have gone. I love WOTW products!!! Thank you Ariel and Moon Sisters.
10/25/2022
Mocha05

United States
Tube unblocked!!!
I wanna say thank you God 1st because if it wasn't for him I probably wouldn't find this and now let me tell you ladies that the tea works I purchased the bundle and I just had my HSCG done and my tubes are unblocked.. So if nothing else worked try it and be patient!!! I had an ectopic pregnancy last year which was devastating but this keeps me hopeful that I will soon have a baby by next year ! When I'm pregnant this year!!! I'm speaking this into the atmosphere I will get 2 for the price of one!!!
10/03/2022
Linda

United States
08/14/2022
Tessa B.

United States
Omg
So, I was hoping the B****** Brew tea would help relieve the bleeding, moderate to severe cramps, and crippling fatigue of recently diagnosed adenomyosis until I can get into see my surgeon for my partial hysterectomy, since I don't want more children at my age. I had been bleeding 33 days when I received it and I stopped the bleeding Aug 11, the very day it arrived and I first tried it. I have had 2 to 3 cups a day since and haven't bled an additional drop. I had tried 3 different Rxs without this kind of relief, including 2 Dr visits and an ER visit. I am definitely a believer!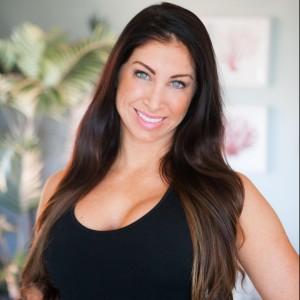 C
08/09/2022
Christin

United States
A true Rainbow Baby!
I purchased your bundle to start in December 2021 just to "test" the taste, as I'm particular with the flavor of teas. I enjoyed your teas and purchased more to make a commitment for 2022. In January 2022, I had another positive test but unfortunately another early miscarriage. Yet, another pregnancy for me was a big step forward in this journey! I didn't let my hopes down and continued to drink just the detox tea after the miscarriage. However, my period never came! I became pregnant again, immediately. A true rainbow baby. I am nearly 27 weeks, and baby is healthy and due Nov 4th. We are so excited, thank you for sharing your gift!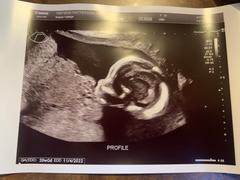 07/22/2022
Naomi

United States
First period and WOW!
Hello! I just HAD to reach out to say that I've been drinking *****'s Brew for almost a month and just had my first period since starting, and WOW. I usually suffer with horrible cramps, super heavy flow, and just feel debilitated throughout my period. This time, I have NO cramps or bloating and my flow is much lighter. I have endometriosis and am gearing up for 6th IVF round in September/October and cannot wait to see what these teas do for me! Will be starting the Fertile Mama once my period is done, as well as the baths and continuing with castor oil packs and Moxa. Thank you!!
07/13/2022
Elizabeth

United States
MY CYCLES ARE ALMOST PAINLESS
Hello Ariele, Your teas are really amazing and I have been noticing a lots of positive changes in my body. MY CYCLES ARE ALMOST PAINLESS and the flow has gotten much better and more consistent. I'm also having weekly acupuncture sessions and that has been helping as well. I can't thank you enough for the free resources you have on your blog. Thanks to you, I went completely gluten free, dairy free, and I consume a lots of fruits and cooked vegetables (all organic). I'm really loving my new lifestyle and slowly getting used to it. I'm also taking the fertility supplements you recommended on your blog and everything has been working so well for me. Although I haven't reached my goal yet, I'm trusting that my body is moving in the right direction and I'm so looking forward to that positive pregnancy test hopefully very soon. Many thanks again!!! Elizabeth
07/03/2022
Denise D.

United States
Thanks
Thanks so much I'm pregnant super excited
07/02/2022
Lynn T.

United States
Regulated Period
It's good. Helped regulate my period.