Fallopian Tube Blockage Bundle
$175.00
$140.00
You save:

$35.00 USD

(20.0%)
Fallopian Tube Blockage Bundle
$175.00
$140.00
You save:

$35.00 USD

(20.0%)
Product Description
Info

Ingredients

Shipping + ❤️
Description
This bundle will provide you with everything you need to begin the healing process of unblocking your fallopian tubes. Unfortunately, if you've had your "tubes tied" surgically, the ingredients in these products are not strong enough to reverse your surgery. Sorry!
It is possible, however, to support clearing the natural obstruction of the fallopian tubes, caused either by scarring, Pelvic inflammatory disease, endometriosis, etc. 
The Womb massage and moxa are essential in this instance, so be sure to watch the downloadable tutorials that will be emailed to you once the purchase is made.
You'll drink 2 cups of B*tch's Brew Tea every day.
The Mermaid Bath soak is best used at least once weekly. It is ideal to sit in the hot bath with the herbs and oils for as long as possible, using the Womb Warming Massage Oil to massage your womb while you're in there.
Use especially on your low abdomen, as moxa has been shown to help to break up scar tissue. The moxa will also stimulate your kidney energy, which is essential for reproductive health, as well as the points associated with your reproductive organs.
This particular moxa pole is smokeless, for reduced smoke and smell.
The Womb Warming Massage Oil, Castor Oil and
9x 18 inch portion of 100% 
wool flannel
are provided, as well as the link for the Fertility Womb Massage tutorial, so that you can perform your own womb healing massage at home. Best done at least weekly, but not while you are actively bleeding.
For Detailed instructions on how to use your bundle, 
Click here
. 
B*tch's Brew Tea 7 oz
B*tch's Brew Yoni Steam
Mermaid Bath Soak 7 oz
Smokeless Moxa Pole
Moxa Extinguisher
Womb Warming Massage Oil
Castor Oil
9 x 18 inch portion of 100% W

ool Flannel

Tea Infuser 
Womb Massage Video LInk
HOW TO PREPARE YOUR TEA

Add 1 Tbsp. herbal blend to a tea infuser or French press.
Pour boiling water over the herbs and infuse for 5-15 minutes. Herbs may steep longer than 15 minutes for a stronger infusion.
Remove infuser or strain herbs and enjoy your tea warm, at least 2 cups per day.
You may add a bit of honey or sweetener as desired.
Ingredients
ORGANIC INGREDIENTS

B*tch's Brew Tea:
Orange Peel, Ginger, Raspberry Leaf, Nettle Leaf, Lemon Balm, Milk Thistle, Lady's Mantle, Honey Crystals, Red Clover Flowers, Skullcap, Yellow Dock, Borage Leaf, Passion Flower, Yarrow Flower, Dang Gui, Black Cohosh, Wild Yam Root, Chaste Tree Berry

Mermaid Bath Soak:
Epsom Salt, pink Himalayan Salt, Bladderwrack, Dulse, Kelp, Laminaria, Lavender Flowers, Peppermint, Essential Oils of Peppermint, Lavender, Marjoram, Rosemary, Chamomile, Basil & Eucalyptus

Womb Warming Massage Oil:
Organic Ingredients: Safflower Oil, Essential Oils of Camphor, Cinnamon, Clove, Myrrh, Lavender, Fennel, Cajeput, Ginger, Pine Needle, Rosemary, Anise, Black Pepper

Castor Oil:
100% Pure, Organic, Filtered, Expeller Pressed Castor Oil
Shipping + ❤️
✨ When will my order ship?
Once an order is placed we typically ship within 1 business day. The delivery time is typically 2-3 business days, but can be longer depending on location and circumstances.

❤️ Truth, Love, Trust & Support 'Baby Dust' Promise...
"This is my life's work and I promise to always love, honor and support you on your journey towards having a beautiful healthy baby."

-Ariele Myers 🌕
Licensed Acupuncturist, Board Certified Herbalist, and Fertility Specialist.
Customer Reviews
Write a Review
Ask a Question
10/12/2022
Alice T.

United States
Nothing yet
I'm drinking the tea every day twice a day or more. I do not have a bathtub so I'm not sure if this bundle will help unblock my tubes without using the bath soak. I do the castor oil pack 2-3 times a week and fertility massage also. I'm on my third period since starting the fallopian tube blockage bundle and I've noticed I'm heavier, but I'm not cramping (I don't really cramp much), I don't see a change in my cycle except it's getting shorter. I've only tried the moxa stick once. I'm not sure I'm using it right. I'm 41 and we really want a second child and I don't want it to come to IVF or getting laparoscopic surgery. What am I doing wrong?
07/22/2022
Kate

United States
The natural way!
Hello, I am 42 years old. I have pcos, 1dialated tube and my partner had slow ***** and we were getting ready for IVF or IUI. We both started drinking your teas and we got positive test the natural east without IUI or IVF. Thank you so much for being such a blessing to women across the world….
06/11/2022
Sandra

Albania
Stunned and shocked and amazed
I just want to say thank you. I am so grateful, I was using your bit* brew tea, mermaid bath soak, womb warming oil with the massage and castor oil pack and the moxa. Not even a month later and I finally got my positive pregnancy test! I have never been so stunned and shocked and amazed at the same time. Two years of trying and your guides helped us within a month. Thank you so much!
06/08/2022
Da'Monique P.

United States
Fallopian tube package
I purchased the fallopian tube package, I started yesterday with the mermaid soak bath, with the oil drops and had my husband massage the womb oil on the lower half and after ***** two cups of the tea, today I'm repeating the process but with the moax stick, I just want to make sure I'm using the products correctly? ....also I'm experiencing cramps and slight soreness on the lower half, is that normal process in the right direction?
06/10/2022
Wisdom of the Womb
Yes! This is a good sign that things are moving. Glad to hear your husband is helping too!!
05/09/2022
Precious

United States
I am pregnant!
I Am PREGNANT!!! We have been struggling with secondary infertility for about 2 years. 2 failed IUIs, so we decided to go the IVF route. We had our first consultation and was waiting on my period to begin so that we can start the process. In the meantime, I ordered the Fallopian Tube bundle from Wisdom Of The Womb because it was discovered that my tubes were not functioning well. I drank the tea and soaked using the mermaid bath soak and massaged my womb with the oils. I wanted to prepare my womb to be healthy to start IVF. I only used the products for a little under 3 weeks. Took a pregnancy test to start IVF process, and guess what??.. they were POSITIVE!!! I was in such disbelief that I took more tests. We are overjoyed! Thank you so much for your products.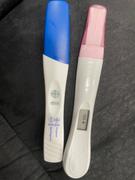 10/22/2021
Sequita M.

United States
It works!!
I'm really excited to recieve your blocked fallopian bundle. I started my research when I was 28yrs old that when I had an hsg and I started to worry I did my research and came across the castor oil packs and fertility message and did that for a while which it worked a little maybe because I wasn't consistent with it that was at age 30 I waited a while until I was about 34yrs old and found Women's Best Friend on Amazon when I tell you those are great I just didn't like how man you had to take but overall I got the same effect as the castor oil and womb message it cost a bit so I stopped it for it caused me belly aches. I didn't try anything for 4yrs later Aug 2020 I ended up pregnant sad to say it was ectopic 8wks and devastating at the same time now I'm sitting here like the things I tried in the past must've worked. Now this is 2021 om 39yrs old and out of nowhere I ended up pregnant for the 2nd time Aug again! I was happy but was nervous from the last ectopic pregnancy I couldn't feel the excitement well that ended in a miscarriage 5wks. My doctor order another hsg and sure enough blocked. So I begun to research for about 1mo and there it was Wisdom of the Womb and I ordered and when tell you I getting the same results it's working I can see the scar tissue coming out when I go to the bathroom #1. The tea is amazing and soothing taste great I even add fresh ginger to it I heard that it's powerful and it helps also. I'm enjoy it and hopefully I'll have me a rainbow ❤! Wish me luck on this Wisdom of the Womb journey healing for all. Thanks for your love for us women wombs.. will give updates on this journey
10/21/2021
Claudia C.

United States
The long thing in the paper wrap i Dont know how to use that and whats the spoon is for dont see that little silver thing you showed in the picture im kinda lost at the moment but im drinking the tea using the soak using the oils and hoping for the best results
10/25/2021
Wisdom of the Womb
Hi! The spoon is to put the tea in and pour hot water over, so it strains out some of the herbs. There is a video on how to use the Moxa pole on the Store page, so check out the tutorial there... that's the pole wrapped in paper. It should have come with an extinguisher, so if it didn't, let us know and we will send you one!
09/27/2021
Jayla J.

United States
I'm living Proof that her Tubal Blockage Bundle Works
This WOULD NOT be possible without WOTW products. I do an update every 10weeks. Ladies I'm living proof that her TUBAL BLOCKAGE BUNDLE WORKS. I only have my right tube. I hate it that I didn't find these products sooner, however I'm thankful I did find em. She's perfect. She came out 7lbs 5ozs and healthy. No complications at birth and it only took 1push. Thank you WOTW for helping me conceive and also helping in a healthy pregnancy. Products I used Tubal blockage bundle Detox tea
Pregnancy
I was #teamboy but my body was telling me it was a girl.. S/O 2 these products for making it happen for me! I used the Tubal blockage bundle for me