Fertile Mama Tea: Herbal Blend to Support Follicular Development
$30.00
$25.00
You save:

$5.00 USD

(16.67%)
Fertile Mama Tea: Herbal Blend to Support Follicular Development
$30.00
$25.00
You save:

$5.00 USD

(16.67%)
Product Description
Info

Shipping & ❤️.

Ingredients
Description
Fertile Mama is a highly effective blend that supports the female reproductive system, especially for those looking to increase fertility and become pregnant. Rich in calcium and magnesium, it strengthens the uterus, balances hormones, soothes and cleanses the liver, promotes circulations and tonifies the blood.  
Fertile Mama can be taken throughout the entire menstrual cycle, and is especially supportive when taking during the Yin Phase, or cycle days 5-12, used in combination with other our other teas. It nourishes the body's yin, supports healthy follicular development, as well as the later thickening of the uterine lining.
Not intended for pregnant women.
5 oz. Loose Leaf contains approximately 50 servings
If you want to explore how Fertile Mama Tea may be used in conjunction with some of our other teas, check out some of our bundles such as High FSH, Moon Mama Fertility Bundle, Fertile Wellness Bundle and Recurrent Miscarriage Bundle.
HOW TO PREPARE YOUR TEA

Add 1 Tbsp. herbal blend to a tea infuser or French press.
Pour boiling water over the herbs and infuse for 5-15 minutes. Herbs may steep longer than 15 minutes for a stronger infusion.
Remove infuser or strain herbs and enjoy your tea warm, at least 2 cups per day.
You may add a bit of honey or sweetener as desired.
Shipping & ❤️.
✨ When will my order ship?
Once an order is placed we typically ship within 1 business day. The delivery time is typically 2-3 business days, but can be longer depending on location and circumstances.

❤️ Truth, Love, Trust & Support 'Baby Dust' Promise...
"This is my life's work and I promise to always love, honor and support you on your journey towards having a beautiful healthy baby."

-Ariele Myers 🌕
Licensed Acupuncturist, Board Certified Herbalist, and Fertility Specialist.
Ingredients
Organic Ingredients:
Raspberry Leaf, Nettle Leaf, Red Clover Flowers, Peppermint, Lemon Balm, Lady's Mantle, Black Cohosh, Dang Gui, Passion Flower, Ginger, Dried Pomegranate, Goji Berries
Customer Reviews
Write a Review
Ask a Question
05/26/2022
Sarah

United States
I am "Pregnant"!
I started the tea in the mid April and oil massage. Now I got couple of positive tests results!!! (Recommend to use non-digital one for early tests because I got negative on a digital one while got a very faint positive line on a regular tester on the same day. It was about 5 days before the expected period date) This fertility mama works! Thank my friend Sydney who introduced this tea to me. And thank you who made this tea and oil!!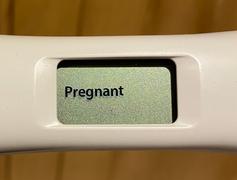 05/25/2022
Courtney

United States
So grateful.
Roughly a month to go❤️❤️❤️❤️ Still feels like a dream. Made it from a few lines on a stick to the third trimester. Just wow. So grateful. Some background: I placed an order with you (October 5) and I thought it was probably a scam but I was desperate after 5 months of regular periods without ovulation any more. I drank the tea 5-6+ times a day since it arrived, and BAM!!! POSITIVE PREGNANCY TEST!!!!!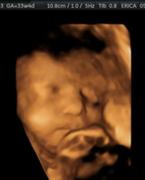 05/25/2022
Anonymous

United States
Aaaaaamazing!
Hi Ariele!❤️ Great news, I just got my period back! After not having it for nearly 4 months, your tea helped me get it back naturally within 2 days of drinking your tea. Aaaaaamazing! I know it's the first step and I just I'm so excited to feel my body healing and preparing for when I become pregnant. I suffer from PCOS but after reading all the reviews on your teas, I am hopeful again Thank you! Blessings to you and your business.
05/24/2022
Demoye'

United States
We absolutely LOVE the tea!
I used the Fertile Wellness Bundle & added fertile moon. My fiancé used the Male Fertility Bundle as well. We absolutely LOVE the tea feels good going in & taste great. I let it set for at least 15mins making sure it's dark. I also changed my diet..it was needed lol but I cut out sugar & kept that to once a week & carbs & Light exercises. I like to believe getting your body healthy & clean first does all the work for being results.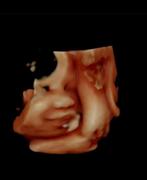 05/24/2022
Shonda

United States
This stuff really does work!
Just got my BFP yesterday confirmed with a blood test today. Only drank fertile mama and fertile moon during ovulation one cycle. Omg im excited this stuff really does work! My husband drank the morning rooster.
05/21/2022
Meechie

United States
Your teas actually worked for me in less than one cycle!
Hello, I just want to say that your teas have actually worked for me and in less than one cycle! I first started with the detox tea and drank that 2 times a day for only 10 days. I then started on the b-brew tea and wasn't really consistent, once my cycle was done I then started the fertile mama tea which I maybe drank for about 6 days 2 times a day. I was discouraged because I've been trying since I had my first child 11 years ago and was never successful no matter what I have tried so I started to give up. The day after Mother's Day I finally got my positive! I will be 6 weeks on Friday and I can't wait for my first prenatal appointment. Thank you so much for creating such a wonderful product that has helped many women that were struggling to conceive. I'm still in shock that I'm actually pregnant and can't wait to see my baby so I can put my mind at ease that everything is ok!
05/20/2022
KaShia Y.

United States
05/19/2022
Jennifer

United States
Helped me feel like I was doing something positive for my fertility
Good morning. After two weeks after taking for the mama tea I just took a positive pregnancy test. Still in disbelief !! It's pretty incredible turnaround. I had miscarriage in April was able to get pregnant right away. I pray that the baby and I stay healthy, so far I feel great. God has truly blessed my husband and I. I am thankful for your Fertile Mama tea, that helped me feel like I had a sense of control and was doing something positive for my fertility. Just ordered the Blissful Mama tea, will drink throughout these next 9 months. Will keep you posted <3
05/17/2022
Katelyn

United States
Both of my girls are fertile mama tea babies!
I am pregnant again with another little girl! We decided to start trying and the first month I drank fertile mama tea we got pregnant! I'm 18 weeks and due in October! Both of my girls are fertile mama tea babies! We are beyond excited and blessed to have another baby girl!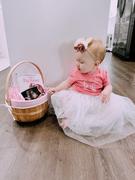 05/16/2022
Amy

United States
Thank you!
Just wanted to let you know, I've been drinking your fertile mama tea for a month now (2-3 cups a day) and have used the soak twice, I'm already noticing changes in the intensity of my cramps and blood clotting with my periods - thank you! I'm hoping this next cycle will be our lucky one to conceive baby #2!