Fertile Wellness Bundle
$175.00
$155.00
You save:

$20.00 USD

(11.43%)
Fertile Wellness Bundle
$175.00
$155.00
You save:

$20.00 USD

(11.43%)
Product Description
Info

Ingredients

Shipping + ❤️
Description
This bundle will provide you with everything you need to begin gently improving your reproductive health.
You'll drink 2 cups Detox Tea per day until the bag is finished.
Fertile Mama Tea, 2 cups per day, beginning cycle day 1 until ovulation, or cycle Day 14. Then switch to B*tch's Brew Tea, two cups per day, post-ovulation until positive pregnancy test, or until next cycle day 3. Then switch back to Fertile Mama.
 The Fertile Mama soak is best used at least once weekly. It is ideal to sit in the hot bath with the herbs and oils for as long as possible, using the Womb Healing Massage Oil to massage your womb while you're in there.
 Ear Seeds come with a chart so you know exactly where the seeds should be placed. Have your partner do this for you (and he can use them too!). 
The Womb Healing Massage Oil comes with the link for the Fertility Womb Massage tutorial so that you can perform your own womb healing massage at home. Best done at least weekly, but not while you are actively bleeding.
For details instructions and tutorials on how to use your bundle, Click Here.
Detox Tea 5 oz 

Fertile Mama Tea 5oz 

B*tch's Brew Tea 5 oz 

Fertile Mama Soak 7 oz

Womb Healing Massage Oil 2 oz 

Tea Infuser 

Fertility Ear Seeds and Guide 

Womb Massage Video Link
YOUR B*TCH'S BREW & FERTILE MAMA TEAS WILL ARRIVE PACKAGED IN ITS NEWLY REBRANDED, ECO-FRIENDLY BAGS SO WILL LOOK DIFFERENT **
HOW TO PREPARE YOUR TEA

Add 1 Tbsp. herbal blend to a tea infuser or French press.
Pour boiling water over the herbs and infuse for 5-15 minutes. Herbs may steep longer than 15 minutes for a stronger infusion.
Remove infuser or strain herbs and enjoy your tea warm, at least 2 cups per day.
You may add a bit of honey or sweetener as desired.
Ingredients
ORGANIC INGREDIENTS

Detox Tea:
Milk Thistle, Red Clover Flowers, Peppermint, Dandelion, Lemon Balm, Nettle Leaf, Yellow Dock, Dang Gui, Honey Crystals, Dried Blueberries

Fertile Mama Tea:
Raspberry Leaf, Nettle Leaf, Red Clover Flowers, Peppermint, Lemon Balm, Lady's Mantle, Black Cohosh, Dang Gui, Passion Flower, Ginger, Dried Pomegranate, Goji Berries

B*tch's Brew Tea:
Orange Peel, Ginger, Raspberry Leaf, Nettle Leaf, Lemon Balm, Milk Thistle, Lady's Mantle, Honey Crystals, Red Clover Flowers, Skullcap, Yellow Dock, Borage Leaf, Passion Flower, Yarrow Flower, Dang Gui, Black Cohosh, Wild Yam Root, Chaste Tree Berry

Fertile Mama Soak:
Epsom Salt, pink Himalayan Salt, Lavender Flowers, Motherwort, Mugwort, Lavender Essential Oil

Womb Healing Massage Oil:
Organic Safflower Oil, Organic essential oils of sweet marjoram, cypress, lavender, clary sage, ylang ylang, geranium, chamomile
Shipping + ❤️
✨ When will my order ship?
Once an order is placed we typically ship within 1 business day. The delivery time is typically 2-3 business days, but can be longer depending on location and circumstances.

❤️ Truth, Love, Trust & Support 'Baby Dust' Promise...
"This is my life's work and I promise to always love, honor and support you on your journey towards having a beautiful healthy baby."

-Ariele Myers 🌕
Licensed Acupuncturist, Board Certified Herbalist, and Fertility Specialist.
Customer Reviews
Write a Review
Ask a Question
08/04/2022
Wilma

United States
So excited beyond words!!
Something Magical happened on my 39th Birthday Aug.2!!! So excited beyond words!! TTC #1 since June 2020 So grateful for feeling more balanced since using teas and friends have commented on having a glowing face since I started using teas!! Positivity and prayers appreciated!!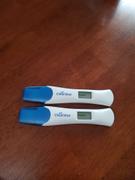 08/02/2022
Jenny

United States
Your teas did wonders!
I test the first one yesterday around 2am, I was in shock that I had to test again right now and I got two lines(instantly) lol ! I honestly believe your teas did wonders, I almost gave up the first month because I didn't get a positive, but I continued and here I am feeling so happy! So many mixed emotions because of my first loss, but I feel really good about this one and I will be getting the tea to keep myself and baby healthy! Your teas does wonders & so does God ❤️ THANK YOU ONCE AGAIN!!!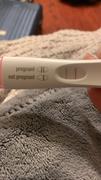 07/14/2022
Carly

United States
07/04/2022
Mima G.

United States
Questionable
Been taking for a few months without any change.
06/03/2022
Ana M.

United States
06/02/2022
Victoria D.

United States
It taste great an my cycles are regular
05/28/2022
Jennifer B.

United States
05/24/2022
Demoye'

United States
We absolutely LOVE the tea!
I used the Fertile Wellness Bundle & added fertile moon. My fiancé used the Male Fertility Bundle as well. We absolutely LOVE the tea feels good going in & taste great. I let it set for at least 15mins making sure it's dark. I also changed my diet..it was needed lol but I cut out sugar & kept that to once a week & carbs & Light exercises. I like to believe getting your body healthy & clean first does all the work for being results.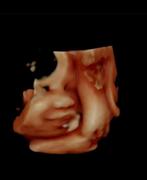 05/15/2022
Cali

United States
Finally!!!
I was trying to conceive for over a year and decided to try the teas in February 2022. Fast forward to May 2022 and I finally got my BFP! I truly believe the teas helped. I felt my body changing each month I drank the teas. Praying and hoping for a sticky healthy baby.
05/10/2022
Angie

United States
Success in 2 cycles!
I had two first trimester losses in 2020, around 8 weeks and 6 weeks. I did a cleanse in January 2021 to reset my body, and tried to conceive all of 2021 with no luck. I turned 44 in Dec 2021, and started the fertile wellness bundle that month. I did one full cycle with the teas, womb massage, bath soaks, ear seeds. She recommends the massage after ovulation if you think you didn't conceive, says it's very healing, but not if you tried to conceive. After my second ovulation I stopped the massage. I got pregnant that cycle. I had ordered the blissful mama tea just in case, so I drank that from my positive, twice a day, for at least the first trimester; currently 19 weeks along.