Womb Warming Tea: Herbal Blend to Support Uterine Health
$35.00
$30.00
You save:

$5.00 USD

(14.29%)
Womb Warming Tea: Herbal Blend to Support Uterine Health
$35.00
$30.00
You save:

$5.00 USD

(14.29%)
Product Description
Info

Ingredients

Shipping + ❤️
Description
Womb Warming Tea: Herbal Blend to Support Uterine Health, to drink after ovulation, supports implantation
Womb Warming Tea is specifically designed to support women during their Luteal Phase, and especially in cases of low progesterone, or temperatures that don't elevate in the second half of your cycle.
If you tend to feel cold before your period (or throughout your whole cycle), have low libido or even decreased immunity, Womb Warming Tea is gently formulated to increase warmth and blood flow to your uterus.
Drink 1-3 cups daily.
To see how Womb Warming Tea can be used in conjunction with our other teas, you can explore our bundles such as Recurrent Miscarriage Bundle, Womb Warming Bundle & 3 Months supply of Fertility Teas. 
HOW TO PREPARE YOUR TEA

Add 1 Tbsp. herbal blend to a tea infuser or French press.
Pour boiling water over the herbs and infuse for 5-15 minutes. Herbs may steep longer than 15 minutes for a stronger infusion.
Remove infuser or strain herbs and enjoy your tea warm, at least 2 cups per day.
You may add a bit of honey or sweetener as desired.
5 oz. Loose Leaf contains approximately 35 servings
Ingredients
Organic Ingredients:
Mugwort, Raspberry Leaf, Red Clover Flower, Alfalfa, Skullcap, Orange Peel, Honey, Cinnamon, Fennel, Licorice, Dang Gui, Black Cohosh, Galangal, Ginger, Go Ji Berries
Shipping + ❤️
✨ When will my order ship?
Once an order is placed we typically ship within 1 business day. The delivery time is typically 2-3 business days, but can be longer depending on location and circumstances.

❤️ Truth, Love, Trust & Support 'Baby Dust' Promise...
"This is my life's work and I promise to always love, honor and support you on your journey towards having a beautiful healthy baby."

-Ariele Myers 🌕
Licensed Acupuncturist, Board Certified Herbalist, and Fertility Specialist.
Customer Reviews
Write a Review
Ask a Question
10/04/2022
RK

United States
OMG! I just found out I am pregnant!!!
OMG! I just found out I am pregnant!!! I've used your teas for a month only. We have been trying for year and half with one miscarriage last year. I just ordered Blissful Mama tea. I hope this baby sticks, I am so excited and nervous!!!! Praying so much!!!!! Thank you so much for your products!!!!! You are amazing at what you do!!!! <3
08/15/2022
E

United States
I am so elated!
I wanna say thank you. Thank you for what you are doing for women! In June I had a miscarriage. Baby stopped growing at 8 weeks pregnant. I was devastated. After bleeding I had my period two weeks later and started drinking your teas. I drank fertile mama, womb warming tea. Baby danced around ovulation time and guess what???? A positive pregnancy test came out of it!!! Am so elated my rainbow baby. I immediately order the blissful mama tea. Thank you for the teas. I will faithfully drink it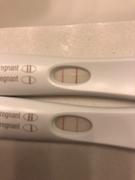 08/04/2022
Wilma

United States
So excited beyond words!!
Something Magical happened on my 39th Birthday Aug.2!!! So excited beyond words!! TTC #1 since June 2020 So grateful for feeling more balanced since using teas and friends have commented on having a glowing face since I started using teas!! Positivity and prayers appreciated!!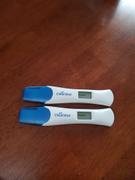 07/13/2022
Elizabeth

United States
MY CYCLES ARE ALMOST PAINLESS
Hello Ariele, Your teas are really amazing and I have been noticing a lots of positive changes in my body. MY CYCLES ARE ALMOST PAINLESS and the flow has gotten much better and more consistent. I'm also having weekly acupuncture sessions and that has been helping as well. I can't thank you enough for the free resources you have on your blog. Thanks to you, I went completely gluten free, dairy free, and I consume a lots of fruits and cooked vegetables (all organic). I'm really loving my new lifestyle and slowly getting used to it. I'm also taking the fertility supplements you recommended on your blog and everything has been working so well for me. Although I haven't reached my goal yet, I'm trusting that my body is moving in the right direction and I'm so looking forward to that positive pregnancy test hopefully very soon. Many thanks again!!! Elizabeth
07/07/2022
AR

United States
One month into your teas and I was ovulating on time with no meds!
Thank you ♥️ a friend reached out to me a few months ago and recommended I start following your social media platforms (please don't ever let the haters bring you down!!). I started reading your blogs and following your recommendations (started acupuncture, went gluten and dairy free, started doing fertility yoga, etc.). One month into your teas and I was ovulating on time with no meds! And so many of my PCOS symptoms were fine. Granted this cycle I got pregnant I was put back on letrozole but I knew my body was ready this time (my last 3 chemicals were all medicated cycles). So again, thank you thank you thank you! I've recommended you to a few friends and will continue to do so.
07/07/2022
SK

United States
Glory to God and thanks too
Hi had tried for about 6 months in vain so I chose to try the tea and I am 7 weeks pregnant now, glory to God and thanks too. Now I want to see how I can help a friend or two back home in Africa who are struggling with infertility, with the teas.
06/02/2022
Cristina K.

United States
Hoping for a miracle
I haven't gotten pregnant, have used for 3 months. I do feel better on it though. I bought this year after I lost my baby at 11 weeks in October. I am 41 and hoping for a miracle.
04/29/2022
Chunmalla

United States
my body has responded pretty great with the teas
I think this is month 3 of cycling the teas. Well I got my period yesterday but oh my lanta... my cramps aren't as aggressive as they usually are, typically I'll pop some midol but I haven't needed it also less sensitivity as well. Obviously everyone is different but did anyone get a BFP after getting past this little hurdle? I feel my body has responded pretty great with the teas overall, each Cycle has cleared more and more blockage and my flow has definitely improved but now I want more! Will be trying the Kegg product as well this cycle and moxa and soak! Was getting a little discouraged at first but as the weeks went on I noticed little changes here and there, taking a step back to see all the progress and my body is putting in work... slowly but surely!
04/25/2022
Erin

United States
thirteen weeks today!
..thirteen weeks today! hope you enjoy our announcement photos & combo gender reveal (peep how the garland changes!). ever grateful for y'all and for the incredible gift of your teas, as I have shared before it was really the only thing that we added/changed & made all the difference in bringing this gift to us! lil barn baby girl, this october! xoxo
04/25/2022
Kayleigh

United States
Beautiful Boy!
One month only I'd been trying to conceive my second child for 8 years Something my own OBGYN couldn't even figure out. Unexplained infertility. I am probably being induced within the next few weeks so I will send you pics of my beautiful boy once he is born. I am still so grateful to you and your products. It literally overwhelms me with happiness and tears of joy when I think about what you do and makes me so glad I took the leap to try your product. After years of doctors telling me they didn't know what was wrong and struggling with PCOS, you gave me the opportunity to be a mother again after 10 years.